Choose Our Dental and Orthodontic
Services Today
Cosmetic dentistry includes several dental treatments; the aim of each of these treatments is to enhance the beauty of your smile. Cosmetic dentistry might be the solution you need if your smile is flawed by imperfections such as:
Our dentists will help you choose one or more of our high-quality cosmetic dental treatments based on your personal needs and desires.
Dental cleanings and exams are two of the most basic yet important preventive treatments we provide at our office. Each time you visit our dental practice for a checkup, we will provide professional teeth cleaning and dental exam to help your smile stay healthy. During your cleaning and exam, our dental team will:
We may utilize dental X-rays to further evaluate your smile and make certain that you receive the dental care you need. Regular dental cleanings and exams are essential in maintaining good oral health, preventing cavities and gum disease, and making sure that any damaging conditions are treated as early as possible.
We recommend that you visit us every six months for a routine dental cleaning and exam. We may suggest more frequent visits if needed.
Gum disease, also known as periodontal disease, is an infection caused by bacteria in plaque. When plaque builds up on the teeth, the bacteria irritate and inflame the gum tissues. If this condition is not treated in the early stage, called gingivitis, it can develop into periodontitis, which is the more advanced stage of gum disease. Gingivitis is characterized by red, tender, bleeding, and swollen gums; periodontitis additionally involves gum recession and can eventually lead to bone loss and tooth loss. Gingivitis can usually be controlled, and even reversed, with professional cleanings and improved at-home oral care if the condition is diagnosed and treated early. Periodontitis, on the other hand, generally requires more involved, frequent treatment. Scaling and root planing, otherwise known as a "deep cleaning" may be needed with periodontitis.
Sleep apnea is a sleep disorder marked by interruptions and pauses in breathing during sleep. Untreated sleep apnea can contribute to several serious health conditions, including heart disease, high blood pressure, and liver problems.
Sleep apnea must be diagnosed by a sleep physician. We recommend that you talk to our dentists, as well as your physician if you suffer from the symptoms of sleep apnea.
Common signs of sleep apnea include:
Sleep apnea treatment may depend on the severity of the condition. If you suffer from mild to moderate obstructive sleep apnea, our dentists may recommend a simple oral appliance. The appliance works to treat obstructive sleep apnea by fitting over your teeth and keeping your airway open while you sleep. It can work by preventing the tongue from blocking the air passage or by holding your jaw in a position that prevents airway blockages during sleep.
The TMJ is the temporomandibular joint or the joint that connects the lower jaw to the rest of the head. The term "TMJ" is often used to refer to TMJ disorder, also called TMD, which occurs when the jaw joint becomes stressed, injured, or misaligned. TMJ disorder may result due to several different factors, such as stress, bruxism (teeth grinding and clenching), arthritis in the TMJ, or trauma and injury to the head, neck, or jaw.
You may suffer from TMD if you experience frequent jaw pain or facial pain. TMJ disorders may also cause:
Our dentists can help you determine the cause of your TMJ disorder and recommend the appropriate treatment. Treatment for the TMJ will depend on the cause and severity of your TMJ disorder.
What is myofunctional therapy?
Myofunctional therapy is a program used to correct the improper function of the tongue and facial muscles. It involves strengthening the tongue and orofacial muscles by teaching individuals how to engage the muscles in the appropriate position.
Improper oral muscle function may additionally lead to TMJ dysfunction, headaches, stomach distress (from swallowing air), airway obstruction, and other health challenges.
Children and Adults With
Myofunctional Disorders May Struggle With:
Mouth breathing or having constantly open lips is a cause of tongue thrust and low tongue rest posture. Long-term mouth breathing compromises the natural process of breathing which relies on the nasal airway to cleanse and purify the air for the pulmonary system.
Recent research has shown that myofunctional therapy may reduce the symptoms of sleep-disordered breathing (such as snoring), and ameliorate mild to moderate OSA (obstructive sleep apnea). When functioning and used properly, the muscles of the tongue, throat, and face, can reduce obstruction to the airway.
An OMD may lead to an abnormal bite—the improper alignment between the upper and lower teeth known as malocclusion. This problem may lead to difficulties in biting, chewing, swallowing, and digesting food.
A person with abnormal oral muscle patterns may suffer a lisp or have difficulty articulating sounds. If muscles in the tongue and lips are incorrectly postured, this can prevent a person from forming sounds of normal speech.
Often the most obvious symptom of incorrect oral posture involves the muscles of the face. The face can have a dull sluggish appearance when the muscles are not in proper balance. An incorrect swallow will purse and tighten the muscles of the cheeks, chin, and lips, causing a facial grimace.
Thumb, Finger, and Pacifier Sucking
Thumb sucking and similar behaviors are adaptive patterns that emerge in the absence of normalized patterns within the orofacial complex. The regular presence of these adaptive movements can often result in a variety of disturbances. If left unchecked, numerous future issues can arise, from malocclusion to periodontal disorders, orthodontic relapse, and changes associated with abnormal jaw growth and position.
Tongue thrust is the act of pushing the tongue against or between the teeth when swallowing. The constant pressure of the tongue against or between the teeth will not allow the teeth to bite together. This is known as an open bite.
Restrictions to the movement of the tongue can lead to difficulties eating. In children, it can present as picky or messy eating and even failure to latch when breastfeeding. In adults, these habits can continue, leading to malnutrition issues with teeth and chewing.
Correct swallowing depends on a proper relationship between muscles of the face, mouth, and throat. To swallow properly, muscles and nerves in the tongue, cheeks, and throat must work together in harmony. When a person swallows normally, the tip of the tongue presses firmly against the roof of the mouth or hard palate, located slightly behind the front teeth. The tongue acts in concert with all the other muscles involved in swallowing. The hard palate, meanwhile, absorbs the force created by the tongue.
When breathing is difficult, or the tongue is restricted, other muscles can struggle to compensate which causes tension to develop that can lead to back and neck pain, and even unhealthy posture. If left unchecked, these conditions can result in chronic pain, etc.
Cone Beam CT Imaging (iCAT)
Joint Vibration Analysis (JVA)
Dr. Beversdorf uses a LightScalpel CO2 laser for frenectomies.
It is a laser is a device that produces a concentrated beam of light. The highly focused CO2 laser beam vaporizes, cleanly and precisely, while sealing blood vessels at the same time. Years of experience in medicine and oral surgery went into the design of the LightScalpel laser, which was made to provide superior care for patients.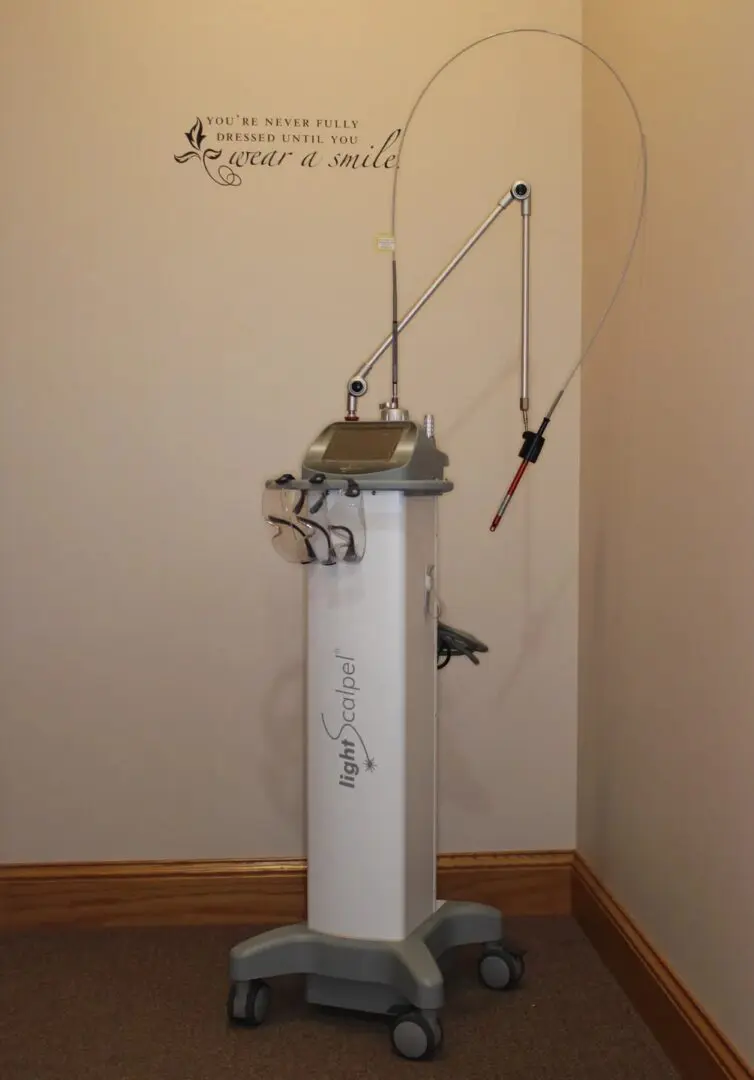 Joint Vibration Analysis (JVA)
BioJVA or "Joint Vibration Analysis" is a quick, non-invasive method to evaluate the Temporomandibular Joints. The JVA enables us to assess the health of the jaw joint in about 10 seconds. BioJVA Joint Vibration Analysis is based on simple principles of motion and friction. When smooth surfaces rub together, they create little friction and little vibration. If these surfaces become rough and rub together, then friction and vibration are created when the surfaces are touching. The BioJVA can record these vibrations in just ten seconds while you are opening and closing your mouth.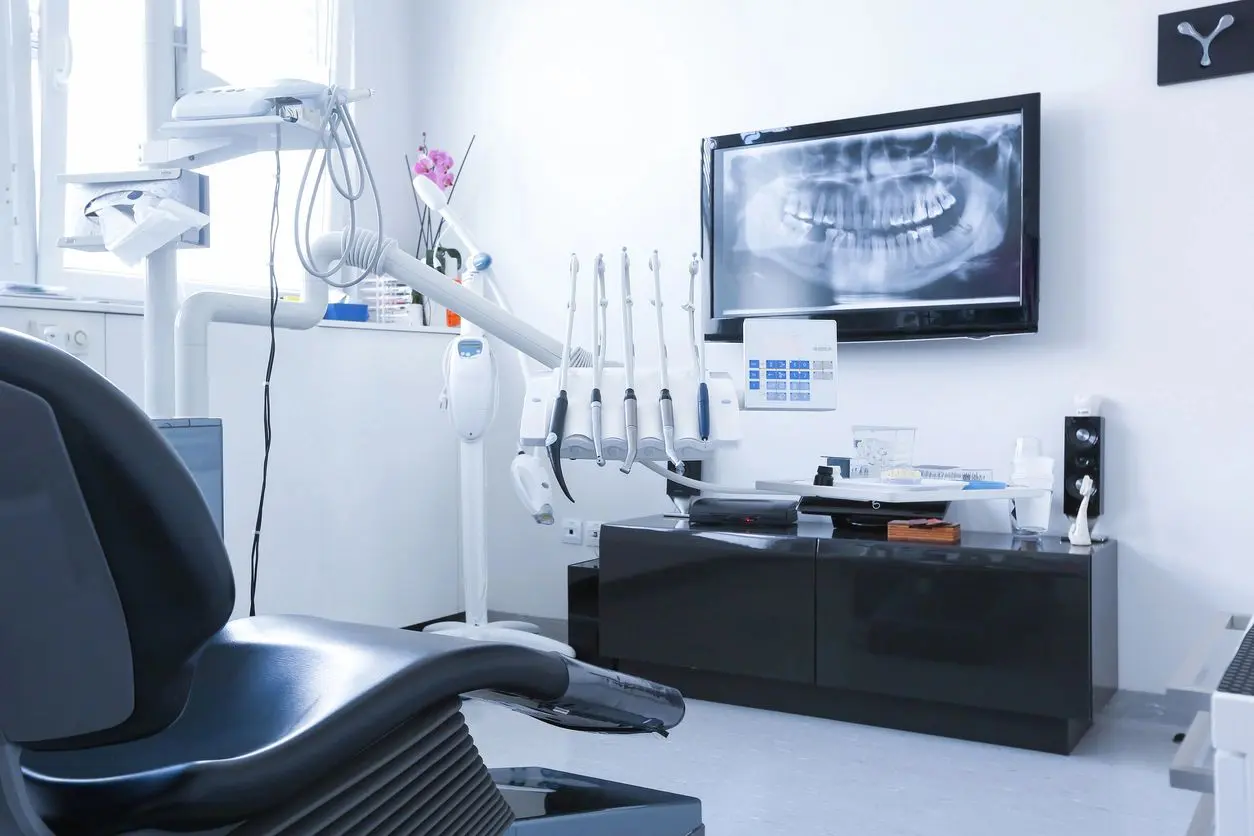 Our office uses MLS Laser Therapy, a revolutionary system that has been shown to reduce inflammation, reduce pain, and promote healing. This laser causes no pain and works immediately on your pain and inflammation. The MLS Laser Therapy is extremely beneficial in TMJ Disorders since there is likely muscle, ligament, nerve damage, and possible joint degeneration, as well as inflammation.
Light energy enters the damaged cells and stimulates intercellular activity. This reduces pain in the area and speeds the recovery of the damaged cells. Once the cells recover, the healing process is completed.